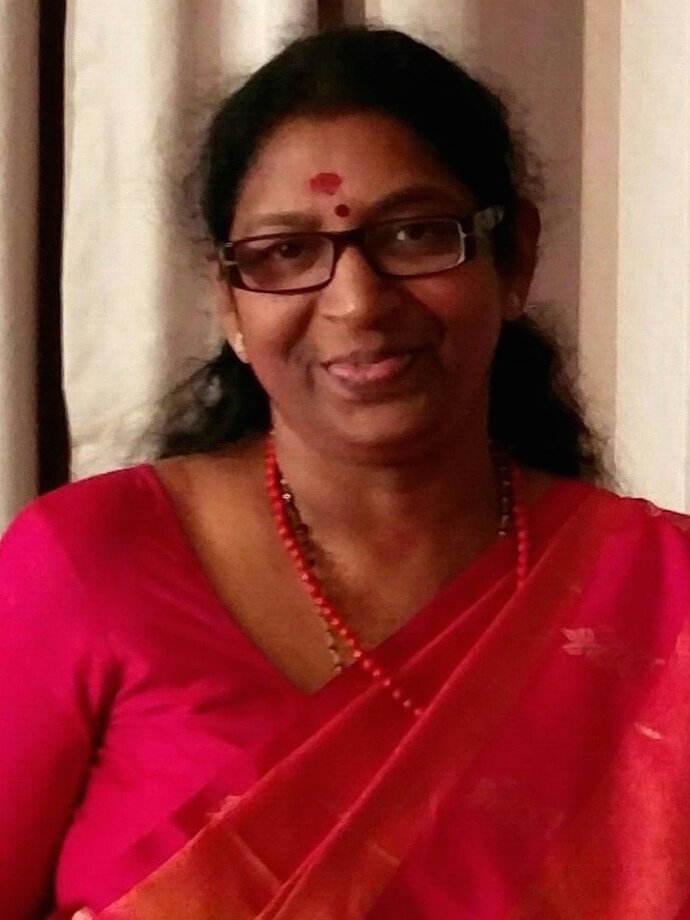 Suma Krishnasastry
Representative Contact Group Chair
Other roles:
Professor of Medicine
Medical Superintendent
Suma Krishnasastry completed her medical training in 1987 at the Government Medical College, Thiruvananthapuram, India. In 1988 she joined the Medical Education Service of Kerala State and currently works as Professor of Medicine in the Government TD Medical College, Alappuzha, Kerala, India. Her activities include teaching undergraduate and postgraduate medical students and clinical management training and research activities. She also carries administrative responsibilities as Medical Superintendent of the collegiate hospital.
Since 1989 Suma has been active in Brugia malayi lymphatic filariasis research as co-investigator of WHO/TDR sponsored Filariasis Research Unit of the Government TD Medical College. The studies include 'Dose ranging studies of anti-microfilarial drugs', 'Management of disability in LF', 'Studies on LF in children', 'Pharmacokinetics of DEC and albendazole' and 'Ultrasonographic studies in Brugia malayi infection'. Suma has a special interest in morbidity management of LF and she is a member of the WHO Morbidity Management and Disability Prevention Action Plan Development Group and a member of WHO's panel of experts on parasitic disease (LF). She is a resource person for the National Programme of Mass Drug Administration for Prevention of LF, in Kerala State.
Suma works as clinical monitor and auditor for WHO clinical trials in different national and international sites. She is also an international resource person to train investigators of WHO clinical trials.
Contact details:
Tel: +91 98470 41205
Email: sumatk [at] gmail [dot] com
Address: Government T D Medical College,
National Highway 47,
Vandanam,
Kerala 688005
India